Covid-19 Pandemic and Pregnancy
Navigating pregnancy during the Covid-19 pandemic
How to protect yourself and your baby.
If you are Covid positive or have symptoms we ask you to follow the Welsh Government guidance. If you are concerned about your symptoms of Covid, please call 111 for advice or your GP surgery.
Observe your baby's movements (checking for a normal and reassuring pattern of movements), rest and to stay hydrated. If you have any concerns call a midwife/ Day Assessment Unit or Triage using the numbers on your Handheld Maternity Record.
Pregnancy is a special time full of excitement and anticipation. But for many people, the COVID-19 pandemic has clouded this time with fear, anxiety and uncertainty.
Here is the latest information on pregnancy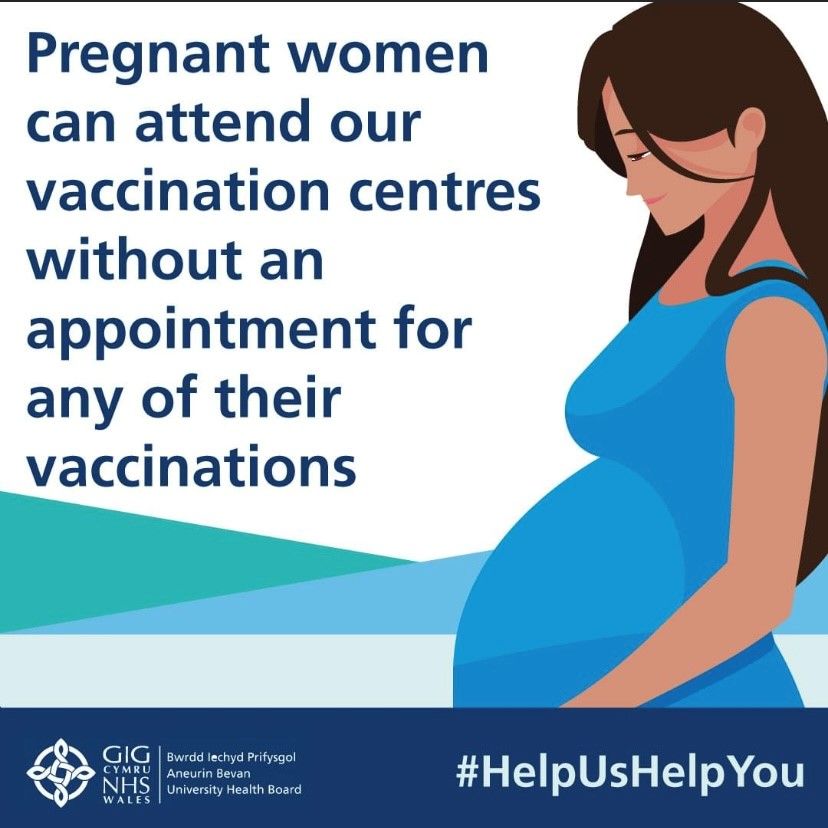 COVID-19 vaccination is strongly recommended for pregnant and breastfeeding women.
The COVID-19 vaccines currently available in the UK have been shown to be effective and have a good safety record. It is important that pregnant women are fully vaccinated as soon as possible to protect themselves and their babies.
A COVID-19 vaccination and pregnancy guide for all women who are planning a pregnancy, or who are pregnant or breastfeeding can be found here.
How to decide: The Royal College of Obstetricians and Gynaecologists COVID-19 vaccination advice for women who are, or may be, pregnant can be found here.
Public Health Wales
COVID-19 vaccination and pregnancy videos