What are Physiotherapists?
Physiotherapists are healthcare professionals who help people mainly through physical activity such as exercise and movement. Some physiotherapists specialise in working with children and learn about the illness they get and how best to help them. They are called Children's Physiotherapists.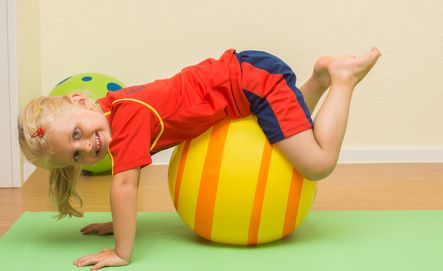 What childhood disorders can we help with?
• Neurological disorders, such as Cerebral Palsy
• Babies with delayed development
• Orthopaedic problems
• Rheumatology conditions
• Muscular Dystrophy
• Children with co-ordination difficulties
• Respiratory conditions
Where do we see children?
We aim to see children in the most suitable environment to their current needs e.g:-
• in a Children's Centre
• in school
• in nursery
• in playgroup
• in their own home
• during a stay in hospital
What do Children's Physiotherapists do?
We assess children in order to confirm a diagnosis and decide whether physiotherapy treatment would be beneficial.
We treat a wide range of conditions. This can be on an individual basis or within a group.
We may sometimes ask one of our physiotherapy assistants to carry out a treatment programme.
We advise parents and carers how they can help improve the way a child is able to move and function.
For further information please contact us on 01633 748064