Birth choice video tours
There are many options of where to have your baby. When making your decision it is important to know what place of birth options are available in your area, what are your individual recommendations and what are your preferences.
Your midwife or obstetrician will talk to you about your personal recommendations based on your pregnancy, medial history, any previous pregnancies and healthy lifestyle.
You can choose to accept or decline recommendations, and have your baby wherever you choose, but it important that you have had the opportunity to access the best available evidence. Please see our birth place decisions leaflet and our video below which explores the benefits and risks of all areas.
Home birth
We are proud to have a well established home birth service. There are many benefits of choosing home birth including feeling more relaxed in a familiar environment, being less likely to need intervention or pain relief than within a hospital environment, labour not being interrupted to travel to a hospital setting, guaranteed use of a birth pool if you choose to buy or hire one, more likely to be supported in labour by a midwife you know, the reassurance of being close to your other children and many more benefits.
Your midwife will talk to you about planning a home birth and discuss possible reasons for transfer to a hospital setting, although rare (please click here for the birth place decisions leaflet), as well as all the benefits of a home birth and ways to optimise natural labour and birth.
We have good relationships with some wonderful local doulas who you may want to contact for additional support. Please just let us know if you would like to be directed to their websites.
Many women choose to hire or buy a birth pool, and there are many companies online including: Birth Pool in a box
Birth Centre and Birth Units
For women who have low risk pregnancy evidence has shown that women are more likely to have a natural birth at home or in a Birth Centre or Birth Unit. The calm environment, relaxed atmosphere, and ethos of promoting natural birth all contribute to a positive birth experience with less need for intervention.
The water pool is available should you wish to relax and or give birth in the water. Women who immerse in water require fewer drugs for pain relief and are more likely to have a quicker birth.
We also encourage women to be as active as possible throughout birth with aids such as birthing balls, birthing stool and floor mats.
All of our birth centres have relaxed environments, birthing pools, birthing balls, birth stools, floor mattresses and much more. Lighting is low, calm and welcoming. Our birth centres are staffed by experienced midwives who are passionate about supporting natural birth.
Midwives are the experts in physiological birth. They are passionate about supporting natural birth and putting you at the centre of your care and decision making.
Our freestanding birth centre and birth units are staffed with experienced midwives who practise autonomously and support women's birth choices. If you need an obstetrician (doctor) you would need to be transferred to an obstetric unit. Please ask your midwife to talk to you about choosing birth at a freestanding midwifery led unit.
During the filming and production of the following videos the Government guidance change in regards to the Covid-19 pandemic.
Ysbyty Ystrad Fawr (YYF)
Ysbyty Ystrad Fawr (YYF) midwife led freestanding birth centre in Ystrad Mynach is our award winning free standing midwifery led unit, a finalist at the UK Royal College of Midwives (2020) midwifery service awards. It is also our longest established freestanding This video is of YYF birth centre.
Royal Gwent hospital in Newport
The freestanding midwife led birth unit at the Royal Gwent hospital in Newport has undergone a refurbishment. This video shows how to access maternity services at the Royal Gwent Newport. Please note that there are now no inpatient services (please see the video on Grange University Health Board) but you may attend RGH for antenatal appointments, fetal medicine, scans and our midwifery led freestanding birth centre.
Ysbyty Aneurin Bevan (YAB)
The freestanding midwife led birth unit at the Ysbyty Aneurin Bevan in Ebbw Vale was opened at the same time as the new Ebbw Vale hospital and is found to be easily accessible for women living locally. The unit is staffed with experienced local midwives who practise autonomously and support women's birth choices. We are so happy to share this video tour which includes the experience of one of our local mums.
Nevill Hall Hospital
Nevill Hall midwife led freestanding birth unit in Abergavenny has recently been updated. It has beautiful views through large windows looking out on the Brecon Beacons National Park. This video shows how to access maternity services at Nevill Hall (please note that there is now no obstetric birth unit at NHH but we continue to provide out patient appointments, fetal medicine, scans and our freestanding midwifery led birth unit.
Grange University hospital (GUH)
The Grange University hospital was newly opened in November 2020. We also have a alongside midwifery led birth unit at the Grange University hospital. All of the birth rooms are designed to make you feel safe, relaxed and calm. We have one birth pool available, and all of the rooms are equipped with birthing balls, LED candles, free WiFi, birthing mats and soft furnishings. As with all of our birth centres, the ethos is promoting natural (physiological birth) and mobilisation, upright positions, relaxations techniques, and much more are encouraged.
We have one obstetric unit which is at the Grange University hospital. Often know as the 'main delivery unit', 'labour ward', or 'delivery suite'. The obstetric led unit is the recommended place of birth for women who are following a pathway of consultant led care due to their medical history, previous pregnancy history, current pregnancy complications or potential underlying health problems. You will have one to one care with a midwife and the availability and input of an obstetrician. Here, epidural anaesthetic is available and assisted deliveries and caeseran sections can be performed if needed. All rooms are private with en-suite, and free WiFi.
Women who have hospital based induction of labour will have their babies within the obstetric unit.
Remember if you choose an obstetric led unit but really want the relaxed setting of a birth unit, you can ask for the lights to be dimmed, fairy lights and LED candles, gentle music, a birthing ball and use hypnobirthing techniques. Some of the main differences are the way your baby is monitored in labour, access to an obstetric team of doctors and access to certain medications (for example if you are diabetic and need to be on intravenous drugs these would need to be given on an obstetric unit- so if you choose a birth centre you would also be declining this medication).
This video shows how to access the Grange Univeristy hospital maternity unit. This is an impatient service so you will have no routine clinic appointments but you may choose to go here for birth, for triage (if you have any concerns in pregnancy that need investigation by a midwife or obstetrician as an emergency), or for the alongside birth centre. For emergency early pregnancy assessment (EPAU), if you have been referred by a health care provider or asked to attend, it is ward A3.
This short video was put together by the wonderful BABY AND ME social services Barbados project to show the journey through the Grange University Hospital to the maternity unit, for some of the women they support.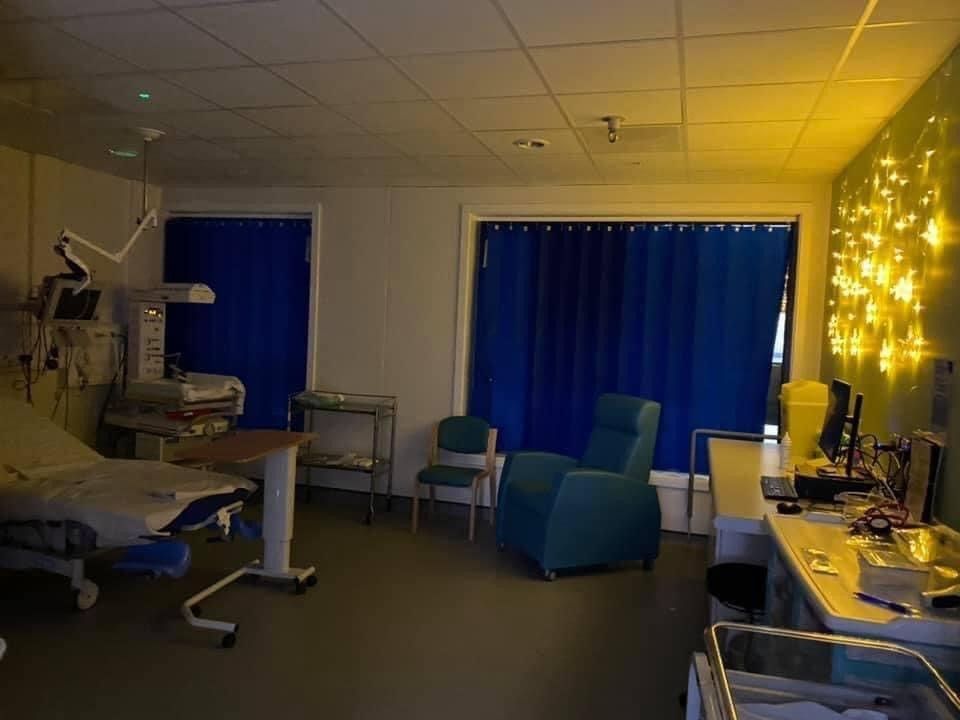 https://www.facebook.com/ABUHBMaternityServices/videos/661981748015202/
At ABUHB we do everything we can to keep you and your baby safe, and feel strongly that having a positive birth experience is not the 'icing on the cake' but an integral part of your birth. Put simply, we want you to have a good experience, we will advise you of how best to achieve that, but the decision is yours.
This link to the NHS public health pages gives you more information on home births.