Your choices in pregnancy During your pregnancy, you will be offered a number of different screening tests.
This booklet (from Public Health Wales) contains important information about antenatal screening and testing. The information in this booklet will help you decide whether to have, or not have, some or all of the tests.
You will have the chance to talk about the tests with your midwife. The NHS keeps the results of all tests confidential. Hospital policies vary on how many people have access to your test results. Your midwife will be able to explain the local arrangements that will apply to you.
Your NHS number is unique to you and this number identifies you on NHS computer systems. If you have a copy of your NHS number, please have the number available when you first see the midwife or go to the hospital for your maternity care.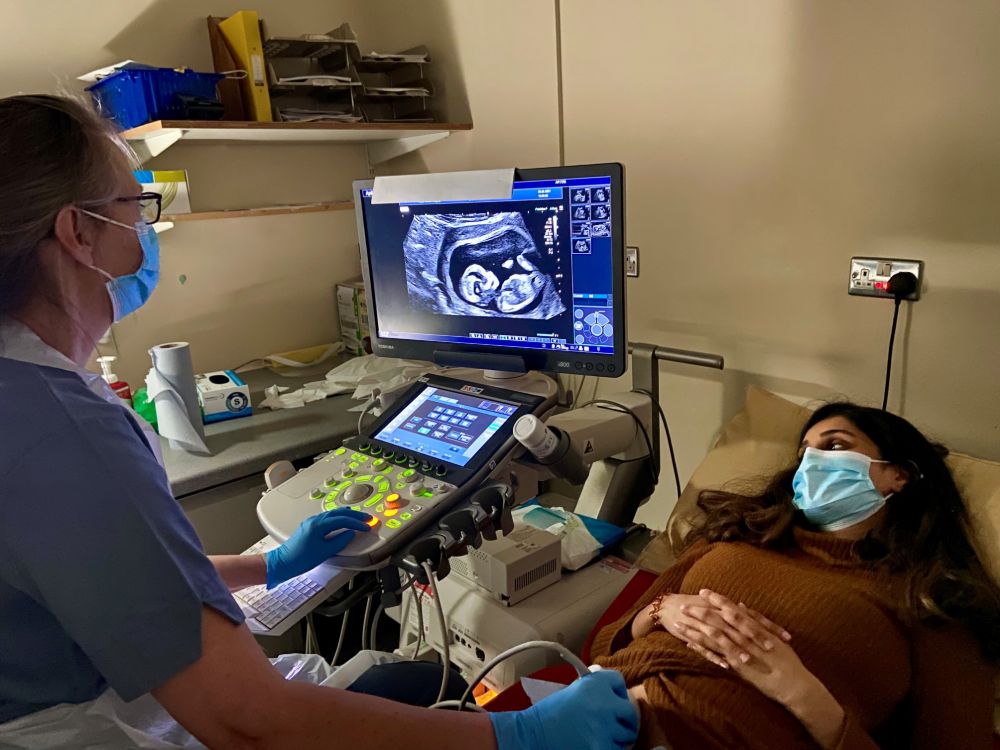 What are screening tests?
Screening tests can help to detect some of the conditions that may affect either you or your baby.
They do not show for certain whether you or your baby are affected.
They show what chance there is that you or your baby are affected.
The tests offered include blood tests and ultrasound scans. Sometimes the blood test or ultrasound scan can give an unclear result and further tests may be needed.
If the result of a screening test shows you, or your baby, have a higher chance of having a certain condition, you may be offered further screening or an invasive test, for example an amniocentesis.
Invasive tests give more certain results, but there is a small chance of them causing a miscarriage. For this reason, these tests are only offered where there is a higher chance of having a condition. You can find information on invasive tests in section 7 of this booklet.
For more information access the Antenatal Screeing Wales Booklet here
Find Information about Sickle Cell and Thalassaemia within section 4 of the Antenatal Screening Wales leaflet