Some babies sleep much more than others. Some sleep for long periods, others in short bursts. Some soon sleep through the night, while some don't for a long time.
Your baby will have their own pattern of waking and sleeping, and it's unlikely to be the same as other babies you know.
It's also unlikely to fit in with your need for sleep. Try to sleep when your baby sleeps.
If you're breastfeeding, in the early weeks your baby is likely to doze off for short periods during a feed. Carry on feeding until you think your baby has finished or until they're fully asleep. This is a good opportunity to try to get a bit of rest yourself.
If you're not sleeping at the same time as your baby, don't worry about keeping the house silent while they sleep. It's good to get your baby used to sleeping through a certain amount of noise.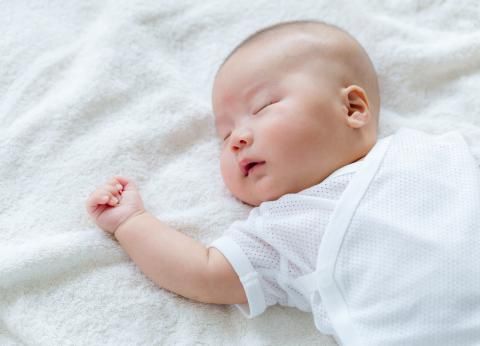 How can I get my baby used to night and day?
It's a good idea to teach your baby that night-time is different from daytime from the start. During the day, open curtains, play games and don't worry too much about everyday noises when they sleep.
At night, you might find it helpful to:
keep the lights down low
not talk much and keep your voice quiet
put your baby down as soon as they've been fed and changed
not change your baby unless they need it
not play with your baby
Your baby will gradually learn that night-time is for sleeping.